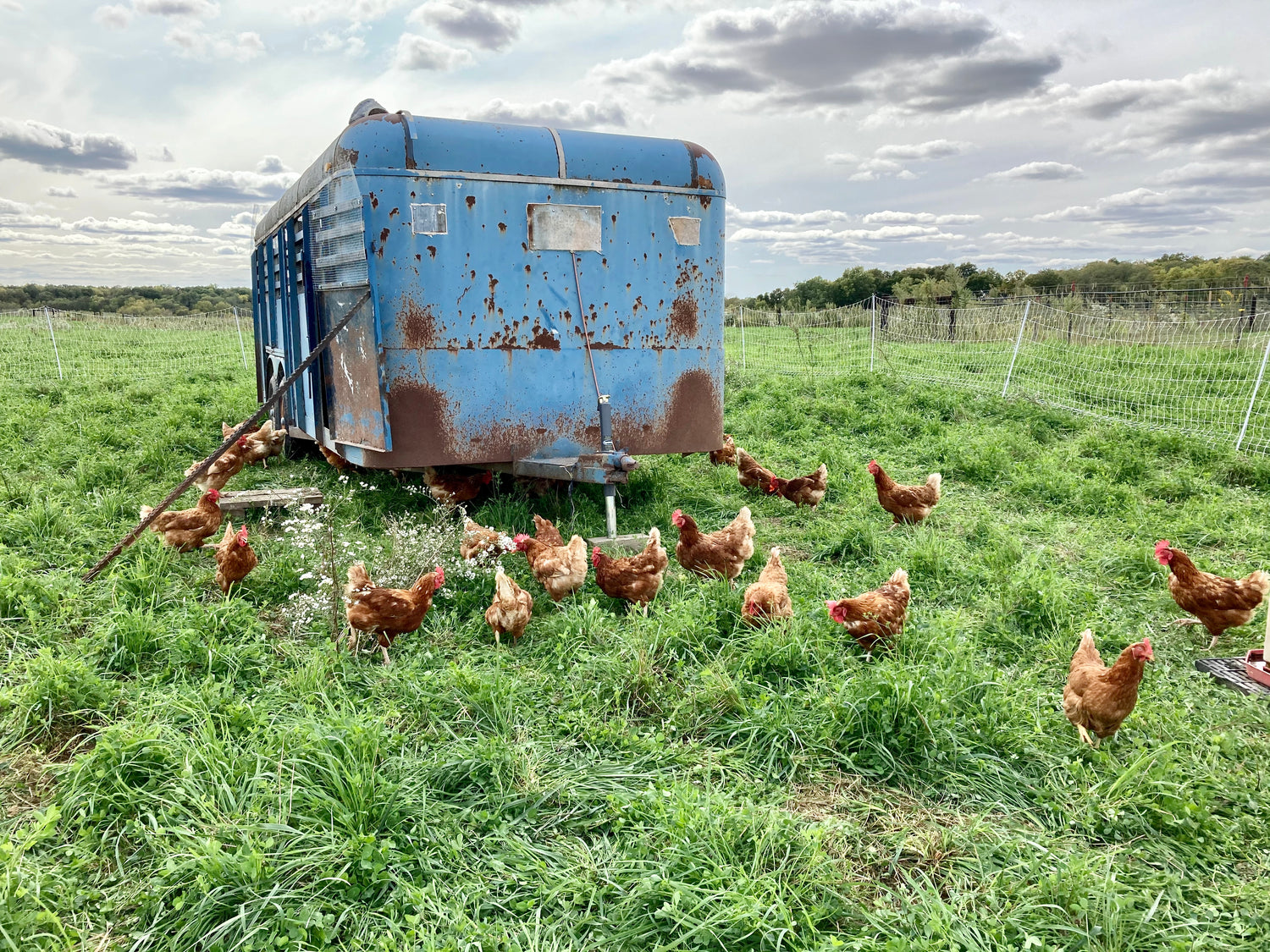 Caring for our animals, land, and community
At West Fork Farmstead, we are transforming a conventional farm operation into a pasture-based, rotational grazing system to produce delicious, high-quality food for our community.
We are passionate about providing healthy, happy lives for our animals; improving the health of our soil, air, and water; and doing so in a way that cares for and feeds our community.
We produce grass fed beef, pastured chicken, pork raised outdoors, pastured chicken eggs and duck eggs, and raw honey. We sell our food directly to people in our community in eastern Iowa.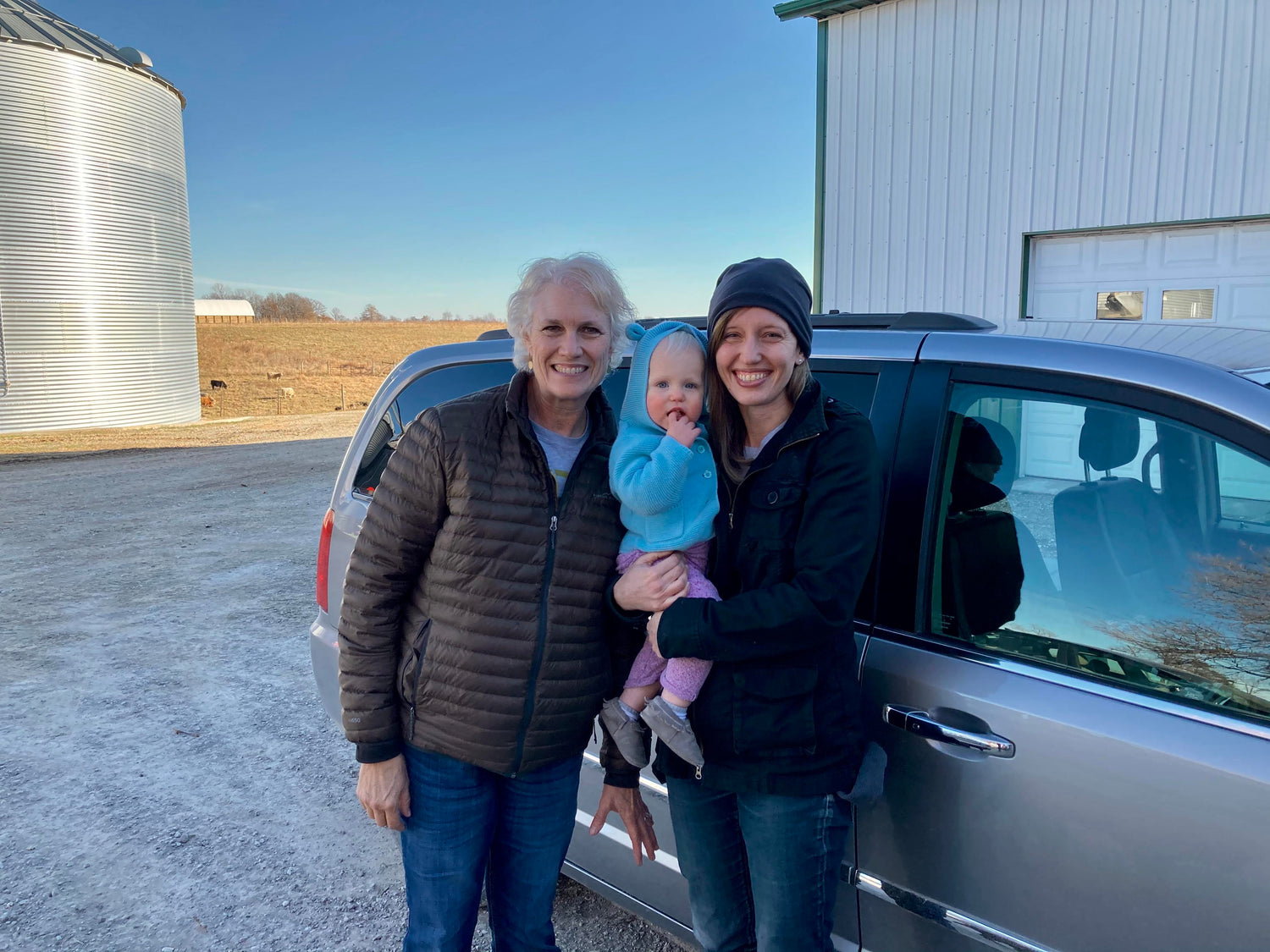 Local food that works for you
You can access our food in a variety of ways:
> Delivery: We make local home deliveries every other Thursday in the Iowa City area, Wellman, Kalona, and Washington, Iowa.
> Pick up: You can schedule a time to pick up an order on the farm. We are north of West Chester, between Kalona and Washington.
> Bulk Meat: We offer 1/2 and whole hogs and bulk beef for pickup at small local lockers.
> Partnerships: We partner with veggie CSA farmers to offer meat & egg shares. You can buy our honey at Kalona Coffee House, Boyd's Sausage Co., and Iowa City Landscaping and our meat & honey at Cultivate Hope Corner Store in Cedar Rapids.
> SNAP/EBT: We accept SNAP/EBT payment.
> Questions: Natasha, 319-325-5097, natasha@westforkfarmstead.com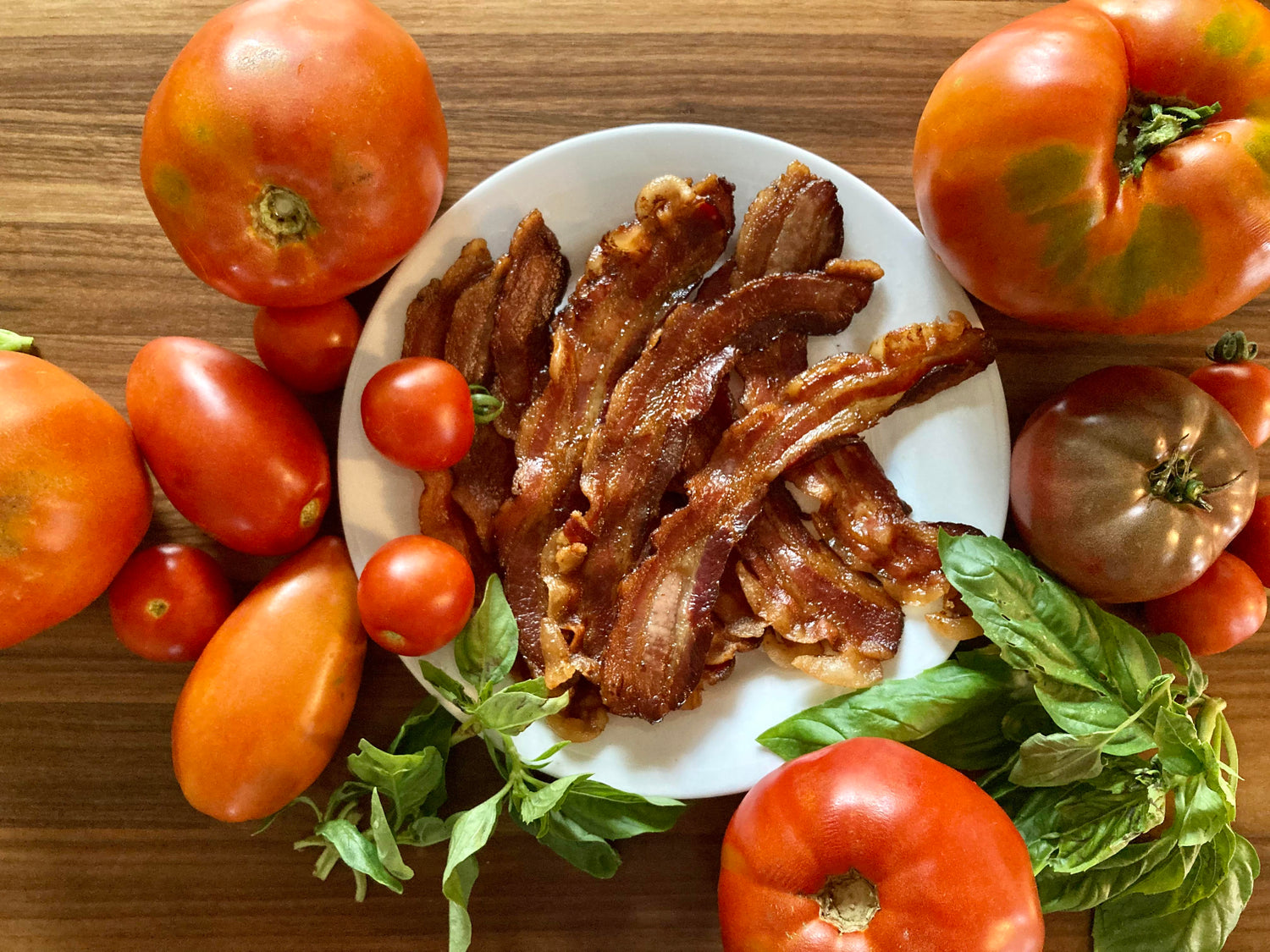 Good food raised well
We raise our animals outdoors to provide healthy environments with sunshine, fresh air, and freedom to move and roam. We rotationally graze our cows and chickens on pasture on our farm. Our pigs, chickens, laying hens, and ducks receive feed made with non-GMO ingredients. Our cows graze on pasture and also eat hay in the winter; we do not feed them grain. We do not use chemicals or synthetic fertilizers on our pastures.
Available now from the farm
Local delivery

If you live in our local delivery area (Iowa City, Coralville, North Liberty, Solon, Wellman, Kalona, Washington), you can place an order for local delivery. We deliver during the day every other Thursday all year. Free delivery for orders of $25 or more!

Order for local delivery

Pick up at the farm

If you're not in our delivery area or would like something before our next delivery date, you can place an order and pick it up at the farm (or meet up with us during a delivery route). Order pick-up at the farm is by appointment only.

Order for on-farm pickup

Bulk options

Many customers love stocking their freezer with a 1/2 or whole hog. We offer options in spring, summer, and fall. We also periodically offer bulk beef (1/4s, 1/2s, and wholes) and have bulk options for whole chickens picked up on the farm and raw honey.

Order bulk
West Fork Farmstead, 1745 200th St., West Chester, Iowa 52359